Vincenzo De Bellis – Tra l'arte – Interviews to the art world
Tra l'Arte: Interviews to the Art World
The world of art is very varied: artists of course but also historians, restorers, merchants, diagnosticians, collectors, guides …

Workers of all kinds, with different backgrounds, different experiences and aspirations. But with a common denominator: proximity to art.

And therefore a privileged point of view. Some are very famous and make a lot of noise, but almost everyone has exciting stories to tell. We want to introduce you to some: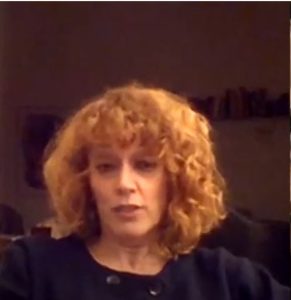 with a Ph in Chemistry, works for the Scientific Department of the Opificio delle Pietre Dure di Firenze, a major public Italian conservation lab.
In the interview, she shares her motivations, the satisfaction that comes from … Topolino, discusses the problems that the conservation sector is facing and presents some possible solutions.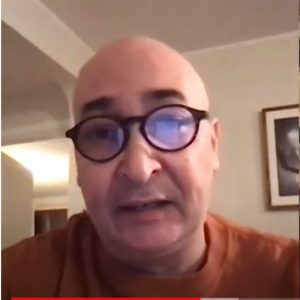 Conservator of the Peggy Guggenheim Collection Venice, Italian seat of the Solomon Guggenheim R. Foundation brings us into his world of splendid and thaumaturgic beauty. He shares the fear caused by Acqua Alta in Venice and introduces us to his very special friend: Pablo Picasso
has been for 30 years in the amazing Registrar position for two of the most prestigious art institutions, Palazzo Grassi in Venice and MART in Rovereto. She has been incredibly close to stunning masterpieces and to many of the fascinating personalities of the art world, which has never betrayed her.
And now she tells us it's time to understand what we want to do when we grow up. It is time to reinvent culture, especially for the benefit of young people
Nessuno è veramente proprietario di un'opera d'arte, siamo solo custodi ed il nostro compito è prolungarne la vita. Una polizza è una sintesi della storia di un'opera d'arte, ci dice Cristina Resti, storica dell'arte prestata al mondo delle assicurazioni. Ma che succede quando per sbaglio una palla da demolizione sfonda un De Chirico?
L'arte e' una "industry" assolutamente rilevante, con un indotto vastissimo, e l'Italia non sa gestirla, manca di progettualita'. Una lacuna da colmare per non rimanere ancora indietro ed offrire agli artisti italiani le stesse possibilita' di quelli francesi o tedeschi. Ma l'arte e' soprattutto una passione che ti fa brillare gli occhi. Appassionata di contemporaneo e una delle massime esperte in diritto dell'arte, l'avvocato Maria Grazia Longoni, e' trascinante quando parla di "Law is Art!" Un progetto da lei ideato che porta gli artisti a diventare colleghi e a riempire le sale riunioni di sabbia, ma soprattutto ad avvicinare chi ha sempre pensato che l'arte contemporanea sia incomprensibile
Mercante tra i piu' conosciuti internazionalmente, ci parla della soddisfazione di trovare un quadro che manca nella collezione degli Uffizi, degli effetti della pandemia, che ha messo in stand by il mondo dell'arte, ma che finira', ed avra' come conseguenza la voglia di comprare, di concedersi il lusso della bellezza
Un rivoluzionario che ha vinto la scommessa di portare l'arte contemporanea a Firenze e che, anche durante questo anno tragico, di chiusure forzate, ha scelto di non interrompere il contatto con le persone, portando l'arte fuori da Palazzo Strozzi, consapevole del suo ruolo sociale.
Quello che non ti uccide ti fortifica! – potrebbe essere il motto del curatore della mostra "American Art" a Palazzo Strozzi, Firenze, che ci parla anche di come resistere e rinascere in un mondo dell'arte che non offre molti spazi, di Europa e del ruolo della politica nel post pandemia, della riforma Franceschini e della tendenza tutta italiana a dare la colpa agli altri. Il messaggio e' che siamo ad un punto di svolta, e siamo chiamati a pensare veramente a come gestire i problemi in modo coordinato e consapevoe. Ad maiora!
Moreover, in our
 

YouTube channel

 

you will find some of the presentation of our work at scientific conference and events, some videos during acquisitions and more
Please check it!