After a couple of years of hesitation and postponements, 4 of the most important art & antiques fairs decided to open in the same period.
Art Basel was held from June 16th to 19th, then BRAFA in Brussels from June 19th to 26th, TEFAF is running in Maastricht (NL) from June 25th to 30th and Masterpiece will take place in London from June 30th to July 6th 2022.
A situation that shuffled the cards, given that the exhibitors had to select where to go. As a consequence, some fairs were reduced IN the number of stand holders, some others welcomed new ones.
Prospective buyers were also demanded to choose. Customers who are private collectors but also public bodies representatives, looking for objects to enrich their collections.
This year, and it was not difficult to predict, women artists are in great demand. Some museums, we are told, even have a ban on buying artworks by male artists. Curators are encouraged to try to include more women in their collections.
The buyer was not revealed, but a splendid painting by Elisabetta Sirani was directly sold by Gianmarco Cappuzzo at BRAFA, where he also exhibited a marvellous sixteenth-century San Giovanni on a panel, on which Art-Test had been asked to carry out scientific analyses.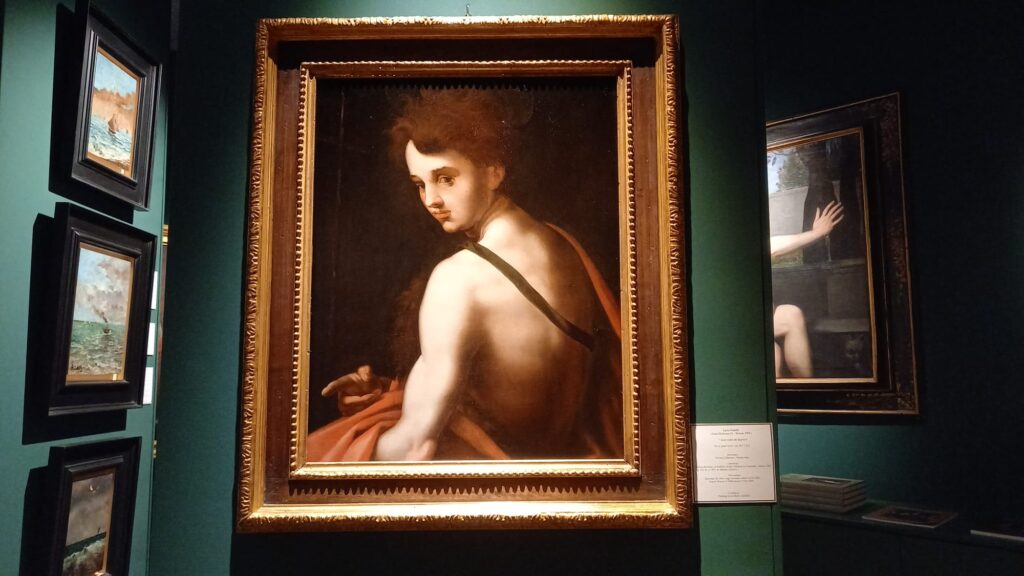 It was already during the preview that a female portrait of the queen of neoclassical art, Angelica Kauffam, found a buyer at TEFAF. In the Dutch event, there were also one Artemisia Gentileschi Selfportrait as Cleopatra and two Michaelina Wautier. We also saw a drawing by Lavinia Fontana, depicting The Wedding at Cana, and the marble bust of the Duchess of Berry by Felicie de Fauveau. It was for sale also the version by Giovanna Guarzoni of Raphael's Madonna of chair, commissioned directly by the Medici family, and the miniature depicting an Annunciation by Caterina Angela Pierozzi.
Have you never heard of these names? Until now, in fact, they were practically ignored by the curators and by the market and reached only very low quotations. Now female painters are on the raise, also because their autograph paintings are rare (or possibly misattributed?).
If it is clear that Artemisia Gentileschi is destined to remain central in collections, including public ones, we bet that spotlights will not go out very soon even on her colleagues. In fact, it seems that they are the ones driving the antiquarian sales, which in any case quickly restarted and do not seem to have been affected by the pandemic or the war.
A lot of Italian was heard at the TEFAF exclusive preview. Many Italians among the gallery owners, although many have moved abroad, and among the guests.
Also among the works on sale are many Italian objects, mostly Old Masters. Our favourite is a Magdalene of the fifteenth century and then the unreachable grace of the Florentines of the seventeenth century: Dolci, Furini, Pignoni.
The first prize, however, is won by this Queen of chess, a Norwegian piece of the 12th century. The Queen, the only woman on the checkboard, seems to have been long waiting for her turn to play.