The Christmas holiday season, in addition to being an opportunity to exchange gifts, can give us time to finally read something a little more challenging. Below are 2 proposals to offer or to treat yourself to some complex thoughts.
James Hall, The Artist's Studio. A cultural history, Turin, Einaudi, 2022.
The artist's studio has always been an imaginary and at the same time real place; an idealized utopia, as well as a dirty, chaotic space, the perfect visual exemplification of a tormenting, crazy and backbreaking job. James Hall's essay reconstructs the different mythological and real dimensions of the creative space from ancient Greece to the present day, through written testimonies and an extraordinary visual documentation. Tracing a story that extends well beyond the renaissance, romantic and bohemian cult of the artist, each chapter focuses on essential moments of the transformation of the workspace, illustrated by numerous images, some famous, some surprising. This is a singularly fascinating way to penetrate the creative dimension of different artists such as Leonardo da Vinci, Artemisia Gentileschi, Rosa Bonheur, Claude Monet and Diego Rivera; passing from miniaturists to Bernini, Velàzquez and Courbet, and from Van Gogh to Pollock, Warhol and Kiefer. James Hall therefore makes the artist's studio the mirror of a wider cultural, political and social context, with the intention of correcting the historical imbalance that has long emphasized the individualistic dimension of the creative genius at work.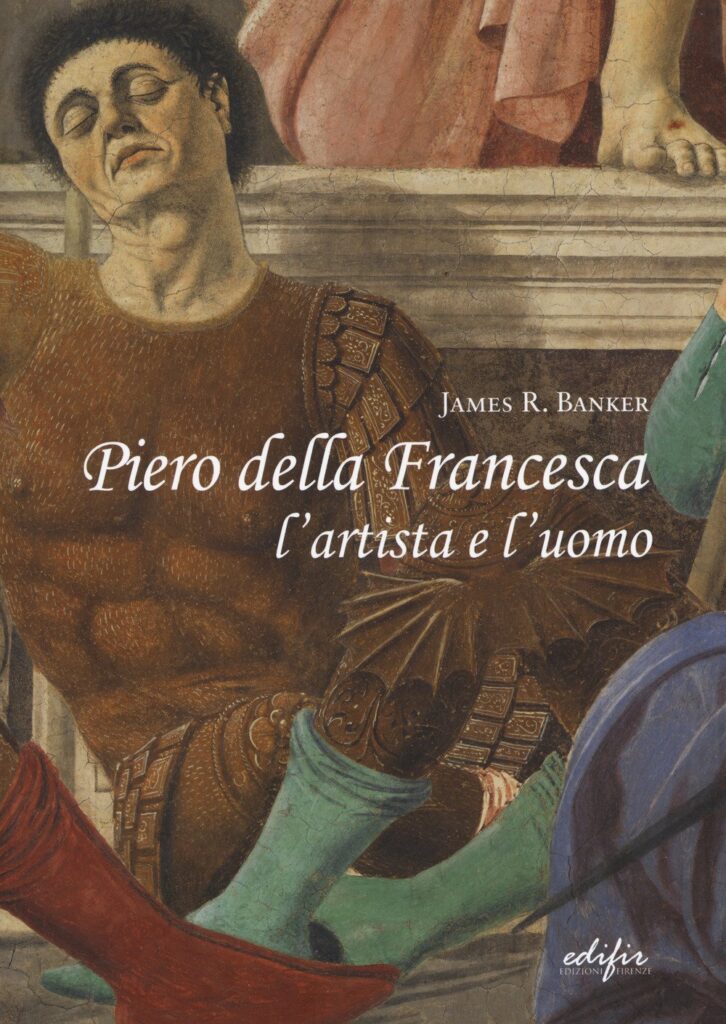 James R. Banker, Piero della Francesca, the artist and the man, (in Italian) Florence, Edifir, 2022.
Four years after its first publication in Italian translation, the essay in which James Banker collects and synthetically analyzes all the material gathered around the figure and work of Piero della Francesca during his, by now more than decades long, archival research, is again in the bookshops. What emerges, beyond the historical-critical focus inherent in the individual creations that came out of his hands, is above all the human and social face of the Borghigian artist; a face that progressively reveals itself through his network of friends, his family relationships, the difficult dialogue with clients. What the American scholar gives us is therefore a somewhat definitive portrait of the cultural universe within which Piero's personality grew and moved. In whose existential story the analytical image of the life and customs of the families of the fifteenth century ended up being mirrored. The artist's story, in fact, is also the story of Borgo San Sepolcro: the home town where the Della Francescas were gradually able to acquire ever greater political weight together with a significant wealth. Banker also follows the trades, earnings and paths of the family, which however remained in Piero's life – who never formed one of his own – the only real anchor point.
In collaboration with Art&Libri