Polemiche pretestuose sul nuovo direttore di Pompei
Gabriel Zuchtriegel is the new director of the Pompeii Archaeological Park. Not even 48 hours have passed since the appointment and the controversy is pressing. He is judged to be "too young" with "little experience". On the contrary, during last years, we were able to appreciate his passion and professionalism, and his academic preparation.
In 2014, thanks to AIAr, we participated in the studies conducted on archaeological finds from Paestum. The goal was to contribute to an exhibition that highlighted the morbid drives behind the theft or the purchase of archaeological finds from clandestine excavations.
Thanks to the team scientific investigations it has been possible to understand which pieces were original and which were fakes, created for pure fraudulent purposes.
In 2016 we replicated the Paestum experience by being part of the research group that studied "The diver" and "the lovers", as well as the "palmettes" tomb decorations.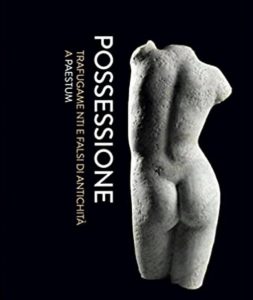 The results of the first campaign can be consulted in the catalogue of the "Possession" exhibition. Outcomes of the second investigations were presented in the latest edition of Florence Heri-Tech and published OpenAccess.
Art-Test wishes the best wishes to the new director of the Archaeological Park of Pompeii, may the work and the results that are unanimously recognized for the Paestum area (Museum, redevelopment of the perimeter areas, development of the tourist industry) be replicated in his new assignment.