Let us introduce you to: Johanna Van Gogh – Bonger
We all know Vincent Van Gogh, the Dutch painter, probably the most famous artist of the 19th century, and perhaps of the entire history of art. There is no one who is unfamiliar with his famous masterpieces, from Sunflowers to Starry Night, and many are also familiar with his story, marked by fragility, mental disorders, and his premature death under mysterious circumstances.
However, what not everyone knows is that the knowledge and appreciation of his artistic work, which developed after his death, has to be largely attributed to a woman named Johanna Bonger.
This truth has only been uncovered in recent years.
Jo – as she called herself – was born in Amsterdam on October 4, 1862, and grew up in a culturally rich middle-class Dutch family with interests in music and the arts. She was a curious and brilliant girl, and her desire to explore the world led her to London, where she pursued an English language course and worked for a few months at the British Museum's library. At the age of 22, she became an English teacher at a girls' school in Utrecht.
At 17, she wrote in her diary: "It seems terrible to think that at the end of my life, I would say, 'I have not lived; I have achieved nothing great or noble.'" At the age of 22, she met Theo van Gogh, an encounter that would help her escape a dull teaching career and propel her towards her higher aspirations.
Theodorus, or Theo as he was commonly called, was striving for success as an art dealer in the most important city of the time, Belle Époque Paris, where all the greatest artists gathered, starting from Cézanne and Gauguin. Theo was not just an art dealer; he was at the forefront of promoting young artists who challenged the realism imposed by the Académie des Beaux-Arts. Most dealers did not even want to touch the "impressionists", but Theo had them as clients. He commercialized artists like Gauguin, Pissarro, and Toulouse-Lautrec, the young avant-garde.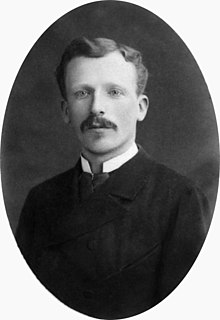 When Theo declared his love for her after only two meetings, she initially rejected him, but a year later she accepted his proposal and they got married in Amsterdam on April 17, 1889. The encounter with Theo (who was introduced to her by her brother Andries) was not just a love affair for Johanna; it was an opportunity to live the life she had dreamed of.
Johanna documented her memories in a diary, which she started writing at the age of 17 until her death. It is a precious source of information about the van Gogh brothers. In the spring of 1890, Vincent arrived in Paris, and Jo finally met him in person. Based on her brother's accounts, Jo expected to meet a man transformed by pain. However, in her diary, she wrote: "Before me stood a sturdy man, with broad shoulders, a rosy complexion, and a cheerful look in his eyes, appearing very determined. 'He seems much stronger than Theo,' was my first thought."
Their Parisian home was cluttered not only with the spirit of this artist brother whom Theo spoke so much about but also with his countless works, which Vincent painted at a frenetic pace and sent to Paris in the hope that his brother would find buyers for them.
However, their marriage was short-lived, as Theo died in 1891 at the young age of 33, likely due to complications from syphilis that may have been aggravated by the grief over Vincent's recent death. Johanna became a widow with a one-year-old son, Vincent.
Even at her husband's death, her diary reads: "Besides taking care of the child, Theo left me another task, the work of Vincent: I must make it appreciated as much as possible, I must preserve the treasures that Theo and Vincent collected for the child. I lack no purpose in life, but I feel lonely and abandoned." She further wrote, "It's all a dream, everything that has passed, my brief marital happiness, even that is nothing but a dream! For a year and a half, I was the happiest woman on Earth."
In an apartment on 54 rue Lepic in Pigalle, Paris, her only inheritance, Theo kept over 200 works by his beloved brother Vincent, which he had hoped to sell with little success. Johanna sold the apartment but not the paintings, which at that time had no economic value. Before leaving Paris, Jo corresponded with Émile Bernard, one of the few painters with whom Vincent had a close and harmonious relationship, to see if he could organize an exhibition of her late brother-in-law's works in Paris. Bernard encouraged her to leave Vincent's paintings in Paris, as the French capital was a better base for selling them, which made sense. Perhaps, with time, Bernard could have sold them.
However, Jo declined his offer, showing remarkable determination, and brought Vincent's legacy back to the Netherlands. In doing so, she may have disappointed her parents' expectations of being reunited with their daughter and grandchild. Johanna settled in Bussum, near Amsterdam, in 1891, where she opened a boarding house and supplemented her income by translating short stories from French and English.
From then on, her life revolved around two main commitments: raising her son, Vincent Willem, and making her brother-in-law Theo's work famous worldwide, and cash her inheritance.
Dressed in mourning, she settled in her new home in Bussum, and it seems that she spent most of her initial months deciding where to hang the numerous paintings by her brother-in-law, which were her only possession. In the end, every inch of wall space was covered. The Potato Eaters was hung above the fireplace, while she adorned her room with three vibrant paintings of blossoming orchards.
Beneath the gaze of the paintings, especially The Harvest, which she placed in the dining room above the sideboard, Jo immersed herself in the correspondence between Theo and Vincent, which her late husband had already informed her of his intention to publish. Reading those letters, Johanna realized that they contained Vincent's entire life, his essence, his art, his madness, his despair, his life, and she became certain that his work would not be complete without those letters, and that the letters would greatly contribute to promoting the paintings. The letters were the keys to the paintings. This insight was truly decisive in creating the myth of Van Gogh.
After extensive work, Jo published the correspondence in a volume in 1914. In the preface, Johanna wrote, "After the death of my brother-in-law, Theo discussed with me the project of publishing his letters, but unfortunately, he passed away before we could do so." She further stated, "Almost twenty-four years have passed since Theo's death before I was able to complete their publication. It took me a long time to decipher and arrange them chronologically, as most of them were undated. But another reason also held me back from printing them earlier: it would have been unfair to Vincent to create an interest in his personality before the work to which he dedicated his entire life received the recognition it deserved. Many years passed before Vincent was hailed as a great painter. Now is the time to make his personality known and understood."
While Jo continued her life, involving politics and marriages – first marrying the painter Isaac Israëls and then another Dutch painter, Johan Cohen Gosschalk – van Gogh's fame grew immensely thanks to her careful promotion efforts. Between 1892 and 1900, she managed to organize about 20 exhibitions of Vincent's paintings, both large and small.
In 1905, Johanna reached the pinnacle of her career with an unprecedented exhibition at the Stedelijk Museum in Amsterdam, which she rented for this purpose. It featured an impressive display of 484 works. Critics from all over Europe attended, and she managed to create the conviction that they were not merely discovering an outsider, but rather a renowned artist.
Until her death in 1925, she took care of Vincent van Gogh's legacy between New York and Amsterdam. Her knowledge of the English language was crucial for translating Vincent's letters, hoping to stimulate the interest of Americans and the international community.
Jo may have shared some art market strategies with Theo, who, let's not forget, was an art dealer, and she proved to be astute in promoting and selling Vincent's work. First and foremost, she decided to present Vincent's work alongside his persona. This was made possible by the strength of the letters, which were a unique selling point. She proposed this package to the critics and convinced them.
The approach worked because it fit the times. A romantic view of art and literature was emerging, and there was an increasing belief that an artist had to be an incredibly sensitive, misunderstood individual who suffered for their art. Vincent perfectly embodied this role.
Secondly, she carefully used her network of friends and connections to gradually and delicately spread her brother-in-law's work in each exhibition she organized, regardless of its size. Thirdly, Jo knew well that flooding the market with a ton of paintings would be counterproductive. It was basic economics; the interest in Vincent and his works had to be increased by offering selected pieces for exhibitions and selling them only when the time was right and collectors were clamoring for them. This strategy worked perfectly and is also the foundation of the success of the Van Gogh Museum, which was her idea as well.
A single woman, widowed and burdened with a mountain of paintings by an artist that no one wanted, created an empire. Chapeau!